Hi everyone, I just wanted to remind you about our next Fundraising Event -  the Bubblegum Run. It's on Sunday 11th August and is a motorcycle ride out that will go from Blessington to Gorey and then to Dun Laoghaire. Last year over 100 motorcyclists took part. So if you have a motorbike and would like to enjoy a day's driving, complete with a BBQ, raffle and live music please feel free to come along!! For more information please see The Bubblegum Run on Facebook or contact Noel at noeldonnelly@gmx.ie
______________________
A HUGE THANK YOU to AAA LIMOS for their support, helping to make Abie Princess for a Day the weekend before last. It was clear from the look on Abie's face that she absolutely loved the pink stretched limo!!
________________________________
Congratulations to all the women who took part in the Flora Mini-Marathon on Monday, it was a fantastic day!! And thank you so much for doing it in aid of the Bubble Gum Club
In the picture: myself, my Mum (70!) and my sister before the race.
Bubble Gum Club supporters at the Women's Mini-Marathon on Monday… Thanks girls
______________________
May 28th 2013
Well we had a fantastic weekend for Abi and her Mum
FRIDAY: A visit to the Zoo where Abie fed the giraffes.
Stayed in the 4 star Royal Marine Hotel for the weekend, then off to the see the Broadway hit show The Lion King.
SATURDAY: A pink stretch Lincoln continental limo with Garda escort to Dundrum Town Center with €500 each to spend.
Lunch was in Harvey Nichols's cocktails and moctails, hair do in Peter Marks, nails manicured in Pink.
Dinner was in Yo Thai restaurant.
SUNDAY: A helicopter trip from Newcastle Aerodrome to Druids Glen Resort for Lunch.
A visit to Glenroe Farm.
Room service for Dinner.
MONDAY: A visit to the Aquarium in Bray.
Then we dropped in to TV3 on our way home.
Thanks to all who made this weekend very special for Abie and her Mum Rose
Abie, her mum Rose and nurse Carolyn on the Morning Show on TV3.
It's the first item in the show (after the adverts).
________________________________
Today Abie and her mum Rose will be starting their amazing weekend in Dublin.
Neither Abie nor her mum know what's in store for them.
Mum will wake Abie this morning and tell her they are off on an adventure, and what an adventure it will be.
They will start their day at 10am as VIP guests at Dublin Zoo, followed by lunch in the Meerkat Restaurant (Abie has never been to the Zoo before nor any other sort of outing).
Then it's off to the 4 star Royal Marine Hotel in Dun Laoghaire, who are kindly putting up Abie, her Mum and her care nurse free of charge for the weekend.
After check-in and some R&R, Abie and the gang are off to Restaurant Milano for dinner, where the chef will teach Abie how to make her own authentic Italian Pizza for dinner.
After dinner they are off to see the the hit Broadway show ' The Lion King ' before retiring back to The Royal Marine Hotel for the night.
Check back tomorrow for day two.
___________________________
May25th 2013
Today, Abie will be "Princess for a Day"
After breakfast at the hotel, Abie and Co. Will be collected by a pink Lincoln continental stretched limo, and given a Garda send off to the Dundrum Town Centre, where Abie and her Mum will be given €500 each to spend, with just 2 hours to spend it.
This will be followed by Lunch in Harvey Nichols with cocktails and mocktails. After lunch, they are off to Peter Marks to have their hair done and Pink to have their nails done. We will have a camera man with us today to capture all the magic.
Dinner tonight will be in the fantastic Yo Thai restaurant in Mount Merrion, where they'll be treated to Yo Thai's Teppan Yaki (Live Performance Cooking), truly a sight to behold. Then it's back to the hotel to relax before another fun filled day tomorrow.
____________________________________________
May 26th 2013
Day 3 of Abie's weekend will begin after breakfast with a visit to Mount Usher Gardens in Wicklow.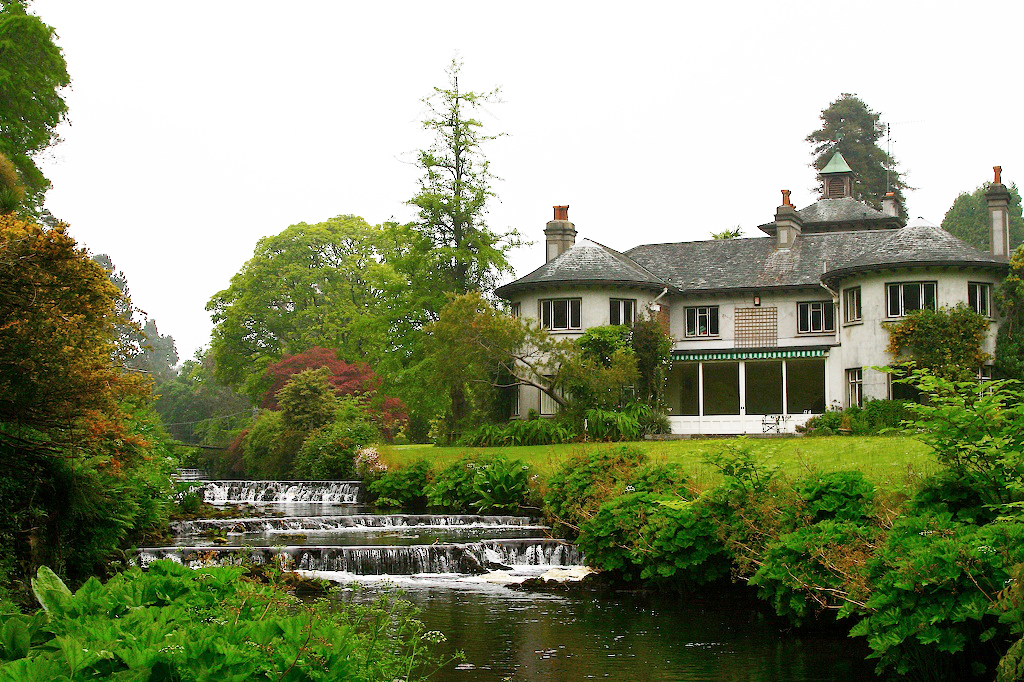 Then it's off to Newcastle Aerodrome, where a helicopter will be waiting to take the party on an aerial tour of beautiful Wicklow.
There will be VIP arrival at the Druids Glen Hotel and Resort and lunch will be in The Druids Glen Clubhouse.
This will be followed by a visit to Glenroe Farm, where Abie will have the chance to get up close to a wide variety of farm animals and pets, and enjoy the great outdoors.
After returning to the hotel for a little rest, dinner will be in Yung's Chinese restaurant in Dun Laoghaire, Chinese is a favourite of Abie's and Yung's restaurant is never one to disappoint.
____________________